| Spray Paint on canvas |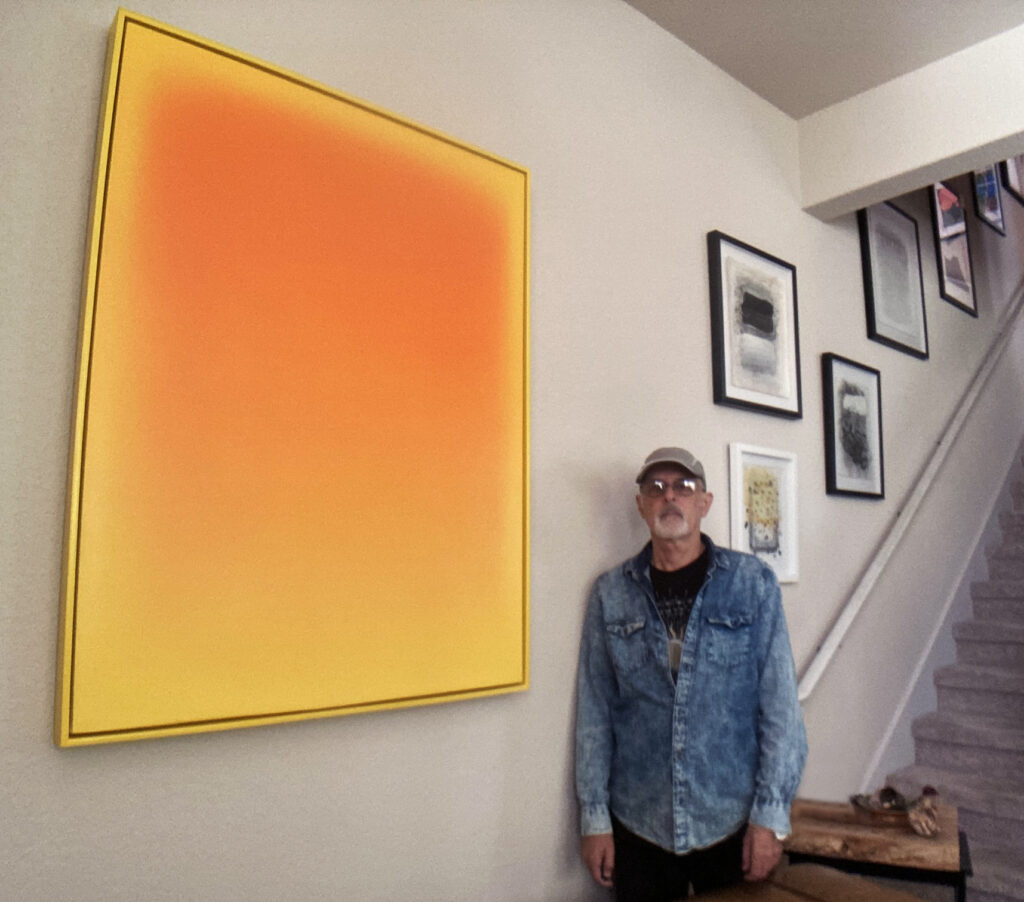 I had a wish to paint light and give it a feeling of self awareness or presence.
For this I would need to suggest light transmitting through the atmosphere.
To atomize pigment, I picked up an airbrush, and then, larger spray guns.
Many, many, layers later, this is the result.