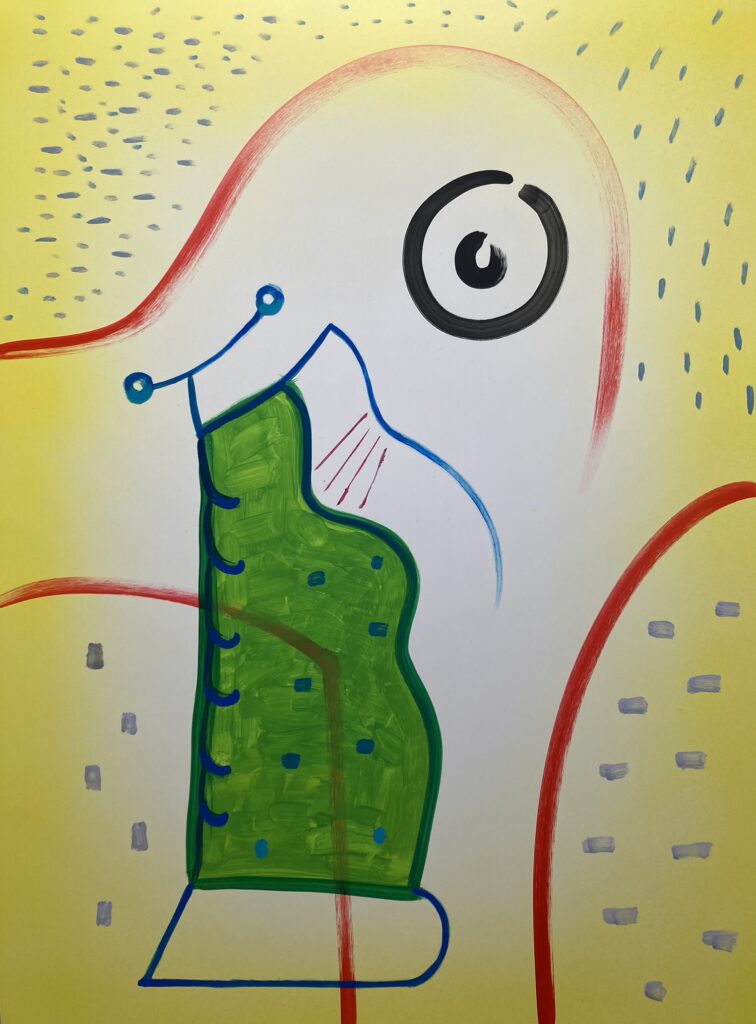 Fusion #4: Eyeball
[Hieroglyph of the Void]
Fusion #4 is an odd painting that appeared unexpectedly in the studio.
I had a smooth white panel with a vignette I had previously airbrushed on painted as a base for a hard-edge painting.
This would require time-consuming masking,  projector, spray gun, etc.
To complete my art for the show at Reeves, I needed a faster working method (or no method, as it would turn out.)
I was busy with other work, then finally the right moment came to paint over the vignette.
I had no real plan , only being somewhat guided by a freehand sweep of the red shapes, similar in gesture  to the original concept shown below.
I picked up a brush and painted these forms, without much forethought or effort.
The gestalt of the painting immediately seemed very strange to me, and a deviation from my other current work. 
Fortunately I had the sense to leave it alone(!) and not try to develop it further.
Fusion #4 an anomaly that suggests a state of mind that is both expectant and inconclusive.
Acrylic on clayboard
36″ x 48″
Black float frame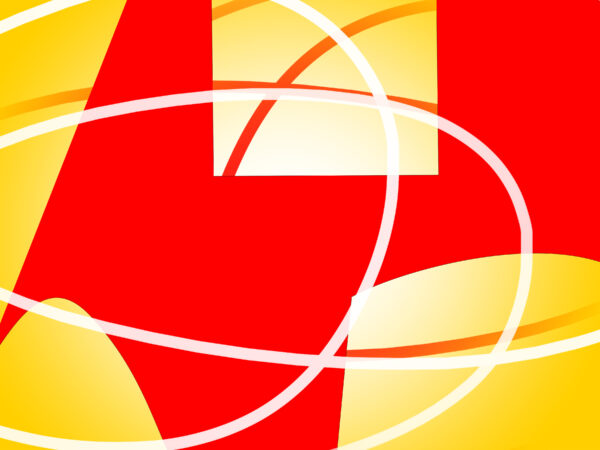 Plan for the original hard edge airbrush painting.